Chat Champion is a messaging tool for your Ecommerce store
Make shoppers more confident to complete their purchase through direct communication.
Instill customer confidence and help customers that are confused by answering quick questions.
Get Started
And save shoppers abandoning their cart with checkout saver
Instead of annoying pop up techniques, Chat Champion starts a personal conversation with abandoning users and notifies you so you can save the sale.
Get Started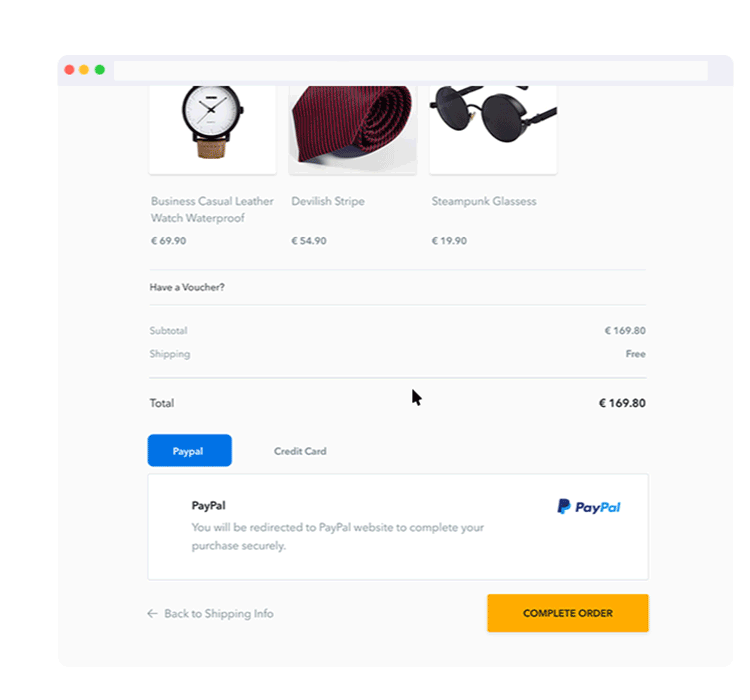 Proactive Chats
Sales is a numbers game. Proactive chats let you reach out and invite website visitors to chat.
SSL Security
Data to and from Chat Champion, including website content, account login, and chat widget communication are SSL encrypted.
Transcripts
Chat transcripts give you insight into your customers main concerns so you can use that info to strengthen your sales approach.
Ecommerce
Easily know what's in your customers shopping cart, what page they are on, and guide them through the checkout process.
Shopify Specific
Set up is a breeze because we already integrate with Shopify. Just enter your domain, click install and you're good to go.
Customer Support
Live chat with us and we're happy to help. You can also email us at admin@chatchampion.com.
Chat Champion is a proven way to drive revenue
Sign up today and let's get to work!